Formula 1
F1: Mercedes speaks out in Oscar Piastri case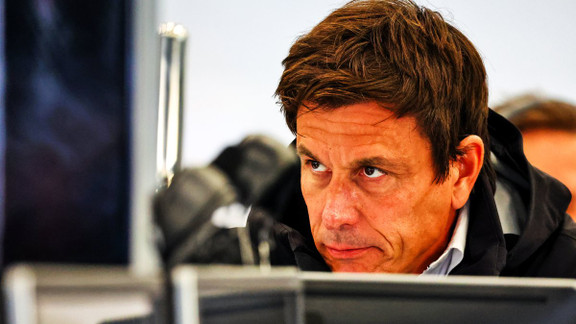 While Alpine was counting on him to replace Fernando Alonso at the end of the season, Worried about the power of the teams to enlist drivers under contract, Toto Wolff, the boss of Mercedes even plans to review the contracts of his drivers in order to avoid a scenario similar to that of Oscar Piastri with Alpine.
It's the news that's been rocking the paddock lately. WhileAlpine communicated on Oscar Piastri as a replacement for Fernando Alonsothe Aussie was obviously uninformed about the situation as he had engaged with McLaren. A stab for Alpine who trained him from the start. In order to prevent this from happening again, Toto Wolff and mercedes could include new clauses in pilot contracts.
F1 – Dutch GP: Max Verstappen's huge message https://t.co/4UnSsLEgIp pic.twitter.com/G5afGcOzWg

— le10sport (@le10sport) September 4, 2022
"We will employ lawyers for even stricter contracts"
Faced with the threat of seeing its best elements leave the team after their training, mercedes should think about new contracts. " What I really stand for is that all of us builders invest a lot of money in our junior programs. We invest human resources that go to the karting tracks, in the junior formulas, and in some cases it's a little money, in others it's a lot. George Russell and Esteban Ocon, we funded them a long time ago. Knowing now that a precedent has been set, that if you're smart you can get away with it, is something that's clearly not good for the industry. We will therefore employ even more lawyers for even stricter contracts. But for my part, I also believe in the integrity of the pilots that we have. I think we have to be positive, try to find talent and develop it. But we have to hope on the character " said Wolff in comments relayed by NextGen Auto.
"The boy better be quick"
Toto Wolff assume thatAlpine must have missed something in his contract with Piastribut the Austrian reiterates his comments about the extra pressure it will put on the Aussie: " Contracts are the underlying foundations of any professional business relationship, that's clear. But in this world, you'll probably be able to spot the gaps, or the opportunities, in every contract. And then it's up to the judges to determine the outcome. I think I've made many mistakes in my life where I thought the contract covered all the angles, and it didn't. Then, it all depends on the human and the long-term perspective that we have on relationships. Again, it is very difficult to judge from the outside. There are always two parts to the story. But the boy better be quick. »
McLaren does not want to go to war with Alpine
The stable manager McLaren in F1, Andreas Seidlspoke about the management ofAlpine in the file Oscar Piastri. " Without going into details, I also don't feel like, let's say, saying anything negative about Alpine, a team I have a lot of respect for… and Alpine also gives me headaches, because it is ahead of us in the constructors' championship. I just want to clarify one thing, because I want to protect us as a team and also Oscar. Alpine went way too far, about the announcement they made, when they didn't say that Oscar will drive for them next year. Oscar briefed me, and Zak and I had conversations with Alpine management about what was going on. To me, that doesn't look like a win. Oscar was a free rider, that's why we signed him " did he declare.